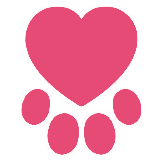 Frequently Asked Questions
(And More!)
Eager to learn more?! Check out our paw-some pet care FAQ below to see some answers to the most commonly asked questions, and learn more about our services and booking process. Have a question that's not covered below? Please feel free to drop us a line anytime, we can't wait to hear from you!
FAQ: How Long Have You Been Established?
Answer: EST. 2017

YPCC has been proud to offer a full range of in-home pet care services to Pinehurst NC & surrounding areas since 2017! We pride ourselves on quality care, and are dedicated to providing you and your pet with peace of mind. Whether it's dog walks during the work day, or vacation care services while you're away from home, we've got you covered!
What's more? Many of our YPCC pet care specialists have also worked with animals prior to joining our YPCC family. Our small team of pet care professionals are proud to boast over 25 years of cumulative experience in the pet industry!
FAQ: What Does It Mean To Be A Professional Pet Sitter?
Answer: Professionally Trained, Background Checked, Bonded & Insured, Career-Focused Pet Lovers!

Wondering what sets us apart? As professional pet sitters, we are propelled by passion, and backed by years of experience and professionalism. In addition to a litany of certifications, YPCC is proud to participate in professional caregiver groups such as NAPPS (National Association Of Professional Pet Sitters) & PSI (Pet Sitters International). Professional care groups such as NAPPS & PSI focus on holding professional sitters to higher standards, and providing continuing education to members. We pride ourselves in furthering our industry, and providing quality interactions with the pets we work with each day. We are always looking for new ways to continue our professional education, improve our services, and better your pet care experience!
Additionally, while some app-based services (such as Rover & Wag) might seam appealing, what sets us apart is peace of mind. We employ dedicated employees rather than IC's (independent contractors), because we pride ourselves in a quality standard of care, pet health & safety standards, and surety of scheduling. While other's might not be able to ensure a set schedule, offer in-depth background checks, or any previous pet experience or training, we are proud to ensure that each of our sitters do. We spell care quality, and are dedicated to providing the best care available!
New Client Q: How Do You Book For Care?
Answer: It's Easy As 1, 2, 3!

Ready to book your first set of care dates? We can't wait!! Call or click to create your new client account, and let's get booking!
Steps For Success:
1. Create Your New Client Account & *Download The App (*Optional)
2. Book & Attend Your New Client Meet & Greet
3. Request & Pay For Your Appointments On Your Online Dashboard, Or Through The App
...All that's left? Enjoy your paw-some updates!
New Client Q: Do I Get Pet Updates?
Answer: Absolutely! We Provide Pet Updates Each Visit 🙂

At YPCC we're always looking for new ways to keep you and your pet connected, even when you're away from home! Our client software enables our YPCC pet-parents to keep up to date on their furry family member's daily visits. Each visit update includes GPS mapping for dog walks, picture message updates, sitter communication, and more! Stay connected with your pets, and rest easy knowing that your fur-baby's cute snoot pictures are just a click away!
FAQ: What Are Your Service Areas?
Answer: Pinehurst NC & Surrounding Areas

We are are proud to provide quality pet care to the following service areas:
- Pinehurst, NC
- Southern Pines, NC
- Aberdeen, NC
- Whispering Pines, NC
- Pinebluff, NC
FAQ: Do You Offer Meet & Greet Vistis Prior To Care?
Answer: We Wouldn't Have It Any Other Way!

We always provide a 30 minute Meet & Greet visit for new clients prior to any pet sitting or dog walking care! Have care dates in mind? Interested in booking services? Call, click, or email to book your 30min M&G with us today. We can't wait for the start of a long lasting, and paw-some, relationship!
FAQ: Do You Offer Care For More Than Dogs & Cats?
Answer: We Sure Do!

YPCC is proud to offer pet sitting services for dogs, cats, small animals, birds, small reptiles, and even your backyard chicken coop! We would be happy to help with all of your pet sitting and dog walking needs. Whether it's a pup named Sadie, or Mr. Squeakers the hedgehog, we have you covered!
*We are proud to provide care services for a variety for household pets, excepting only in farm care (chicken coops always welcome!)
FAQ: Do You Offer In-Your-Home Boarding?
Answer: Sadly, This Is Not Legal In NC
   We'd love the opportunity to help with in-home pet care for your fur-babies. Unfortunately pet boarding for individuals is not legal in the state of North Carolina unless done with a state certified boarding/kenneling license and proper kenneling setup. While some local veterinary offices offer this, we caution that many of the individuals or hobbyists that offer pet boarding inside of their homes, are not doing so legally. Unfortunately, such setups may thus also have no protection should anything happen while you're away.
   As professional pet sitters we are proud to provide quality in-home options though, and would be more than happy to help with care for your kiddos! We pride ourselves on quality in-home pet care as a stress-free alternative to boarding, in addition to providing whole-home care while you're away.
   If professional in-home care is something that interests you, then we're always happy to schedule a 30min Meet & Greet to discuss care!
FAQ: Do You Offer As-Needed Dog Walks?
Answer: We'd Be Happy To!

We know that your week-to-week can change, and are here to help with whatever pet care services best fits your busy schedule. We are proud to offer both as-needed dog walking services, as well as annual weekly dog walking services with regular visit times for you and your furry family members.
FAQ: Do You Accept Last-Minute Care Requests?
Answer: We're Always Happy To Help When We're Able!

Once you're an established client with us, we are always happy to help accommodate any reasonable last-minute requests as our schedule allows. We are proud to boast flexibility of scheduling, and are generally able to fulfill any last-minute requests that are submitted through our sitter software.
FAQ: Do You Offer In-Home Overnight Care?
Answer: Slumber Paw-ties Are Our Jam!

We are proud to provide a full range of pet care services ranging from pet sitting & dog walking to overnight pet care, and would be delighted to help with your pet's stay-cation! Our overnight pet care service includes a quality and fun-filled 11 hour overnight, from 7:30pm-6:30am. Additionally, we are always more than happy to add on additional pet sitting visits during the day for potty breaks and play-time, in order to best fit you and your pet's daily routine and care needs.
FAQ: Do You Offer Sit-In Daycare?
Answer: We Offer Up To Hour Long Visits, And Can Typically Accommodate Visits Requests Spaced Every 2-3 Hours!
YPCC is pleased to provide a variety of pet care services ranging from pet sitting visits & dog walks, to overnight care services. While we do not offer full or half-day care, we are pleased to provide a variety of visit lengths, up to an hour long. We are always happy to help tailor care to you and your pet's needs though, and can often accommodate up to four visits daily, so as to ensure that quality time with your pet is met every 2-3 hours during the day. We can't wait for all the quality time!
FAQ: Do You Offer Specific Visit Times?
Answer: We Offer Visit Windows, So As To Best Provide Quality Care Around The Clock!
YPCC offers quality care between the hours of 7AM–7PM, as well as in-home overnight care for your furry family members. Our daytime services are divided into three time blocks so as to best meet your pet's schedule, and to provide quality and well-rounded care for all of our clients.
We are pleased to provide care within the Morning, Afternoon, and Evening time blocks, as well as an Overnight time block for our overnight care services.
We are always happy to aim towards specific visit times, and always do our utmost to schedule your pet's visits evenly throughout the day. Bookings that require specific time frames due to medical necessity may be scheduled at a small additional fee. Whatever your care needs may be, we can't wait to see your fur-baby soon!